BETA HYDROXY (PLUS) RENEWING CREAM
FACE AND NECK FORMULA
WITH VITAMINS A. C & E
Item # CE-201
THE NEXT GENERATION OF SKIN CARE FOR AGING SKIN
At the resent American Academy of Dermatology meeting held in San Francisco, prominent dermatologists confirmed their belief that the Beta Hydroxy, Salicylic Acid is the next generation of products for improving the appearance of aging skin.
After reviewing comprehensive data, the dermatologists agreed the Beta Hydroxy-Salicylic Acid is a superior exfoliant that improves the appearance of aging, sun-damaged skin without all the irritation associated with the popular Alpha Hydroxy, Glycolic acid.
Dr. Albert Kligman, professor emeritus of dermatology at the University of Pennsylvania School of Medicine, concluded: "Salicylic Acid is effective in reducing the appearance of fine lines and wrinkles, and improving overall facial texture because it exfoliates both the skin surface and within the pores, without all the irritation commonly associated with the Alpha Hydroxy, Glycolic acid". It has been found that Beta Hydroxy, salicylic acid is effective with as little as one fifth the concentration typically found in products containing Glycolic acid, the most commonly used Alpha Hydroxy Acid.
In a single study comparing a 1.5 percent salicylic acid product and an 8+ percent Glycolic acid product, the salicylic acid product was shown to be a more effective exfoliant. Its superior exfoliation action is thought to be attributed to its lipid or oil solubility. It concentrates its exfoliation action in the lipid-rich outer layers of the skin, where the skin natural rate of exfoliation reduces with aging, causing a buildup of dry, dull skin flakes. According to Dr. Kligman, betas also exfoliate within the pores, a benefit not seen with the Glycolic acid products tested. Glycolic acid is water-soluble, which may lead to its localizing more deeply in the skin, possibly accounting for its observed higher level of irritation.
"Salicylic acid was preferred by the study participants," commented Kligman. :If women think a product is too strong or too irritating for the skin, they typically won't use it as often as they should or they won't use enough of it, clearly impacting the product's effectiveness."
INTRODUCING THE NEW
BETA + PLUS RENEWING CREAM
The EYES PACK BETA+ RENEWING CREAM is a lightweight, non-greasy cream which aids in cellular reconstruction, renewal and moisture retention. Transcending traditional exfoliants, Glycocylic Plus Renewing Cream is formulated with a unique delivery system carrying and unprecedented "Beta+ Hydroxys Complex", along with essential vitamins to visibly counteract the aging process.
BENEFITS
Formulated with the Beta+ Hydroxy Compound, Beta+, proven to gently exfoliate dead cells from the surface of the skin.
The water-based delivery system allows for more immediate exfoliation.
Visibly reduces fine lines and wrinkles.
Non-irritating.
The combination of the Beta Hydroxy, Salicylic Acid, and the perfect percentage of the alpha Hydroxy, Glycolic acid, creates a synergistic effect to provide a better overall exfoliation.
Includes high concentrations of Vitamins C, A and E.
Limits damage caused by free-radicals.
Stimulates collagen synthesis
Balances uneven skin tone.
Improves the overall look and feel of facial tissue.
APPLICATION
Because the body's natural rate of exfoliation in the outer layers of the skin slows with age, use Glycocylic Plus Ageless Elixir to remove any buildup of dry, dull cells. After cleansing, apply one dropper full to forehead, cheeks, chin, and nose with fingertips. Avoid the delicate eye contour. Use Glycocylic Plus Ageless Elixir daily, depending on the condition of the skin.
TIPS
Be sure to moisturize after using Glycocylic Plus Renewing Cream. We recommend our Urban Defense Cream SPF-30 to protect newly revealed cells from dehydration.
To prevent excess exfoliation of dead skin cells on the hands, wash hands after use.
Glycocylic Plus Renewing Cream can also be used on other areas of the skin with need attention, such as the elbows and feet.
Formulated with a unique Beta Hydroxy Complex, BETA+, proven to gently and selectively exfoliate dead cells from the surface of the skin. Plus, BETA+ Renewing Cream contains high concentrations of Vitamin C, A and E. Perfect for dry and normal skin, this emollient cream will aid in cellular reconstruction and renewal.
Nourishing moisturizers hydrate newly revealed cells for an overall improvement in the look and feel of facial tissue
DIRECTIONS:
After evening cleansing, apply a small amount to face and neck with the fingertips and leave on overnight. Avoid the delicate eye contour. Beta+ Renewing Cream is also helpful in repairing callused skin on feet, elbows, and other areas which need attention.
INGREDIENTS:
Deionized Water, Mineral Oil, Isocetyl Stearte, Glycerin, Cetyl Alcohol, Petrolatum, Glyceril Stearate, (and) PEG-100 Stearate, Polyacrylamide, C13-14 Isoparaffin, Laureth-7, Salicylic Acid,, Glycolic Acid, Laneth-16, Ceteth-16, Oleth-16, Steareth-16, Chitosan Ascorbate (Vitamin C), Hyaluronic Acid, Squalene, Tocopheryl Acetate (Vitamin E), Retinyl Palmitate (Vitamin A), Grape seed Oil, Green Tea, (Butylene Glycol, Water, Camellia Oleifera Extract), Silicone, Propylene Glycol, Diazolidinyl Urea, Methylparaben, Propylparaben. Fragrance,

THE FUTURE OF SKIN CARE:
A RETURN TO YOUTH
Aging is part of reality: we are born to grow old. Ironically, as a society we seen to treasure all things associated with youthfulness. We can't help but admire the healthy, flawless, radiance of newborn skin. We are seduced by the promises of countless potions and products that profess to perfect our complexions. We undergo outrageously expensive surgeries to overcome the results of growing older. Unfortunately, most of us remain disheartened when the insignificant improvements fall short of our expectations. In fact, just when we were about to give up, resigning ourselves to the scars of aging, true hope emerged.
The discovery of the synergy between Beta Hydroxy, Vitamin C and Vitamin A has changed the future of skin care. Separately, each has produced dramatic results in reducing the signs of aging, yet when these components are combined, the results are miraculous.
Beta Hydroxy works to gently exfoliate dead skin cells from the surface of the skin and within the pores, accelerating the renewal of youthful skin. It dramatically reduces the appearance of fine lines and wrinkles, while improving skin texture and radiance. Unlike Alpha Hydroxy Acids, which must be used at irritatingly high levels, Beta Hydroxy is non- irritating and exfoliates selectively, affecting only dead skin cells and the debris left by them.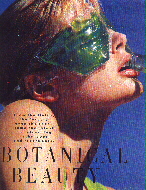 Vitamin C, when stabilizes and delivered in high concentrations, is proven to reduce visible signs of aging by combating lines and wrinkles. Vitamin C also restores a youthful appearance by stimulating the production of collagen (the skin's natural support system). In addition, it works as an antioxidant, neutralizing UV radiation damage, and preventing the destruction of the skin's collagen supply.
Vitamin A (retinol) increases the blood supply to the skin and accelerates the skin's metabolism. This results in the production of new collagen which regenerates sun damages skin. Prolonged use of Vitamin A is proven to improve skin texture, firmness and elasticity.
However significant the results from each of these individual ingredients, it is their combined effects that have genuinely restored our faith in eternal youth. The rapid Exfoliative properties of Beta Hydroxy promote the most effective absorption of both Vitamins C and A, while increasing their effectiveness. Luckily, Corso Enterprises, has harnessed the potential of this winning combination and blessed us with this "Elixir of Youth" - a revolutionary blend of Beta + (customized low pH, water soluble, Beta Hydroxy formula) combined with a patented form of the most effective Vitamin C produced, along with high levels of Vitamin A. Unlike most other "anti aging" products, Elixir of Youth will truly turn back the hands of time. Corso Enterprises, revolutionary advancement is the closest we'll come to reclaiming our youth.
Now growing old doesn't necessarily mean looking old !